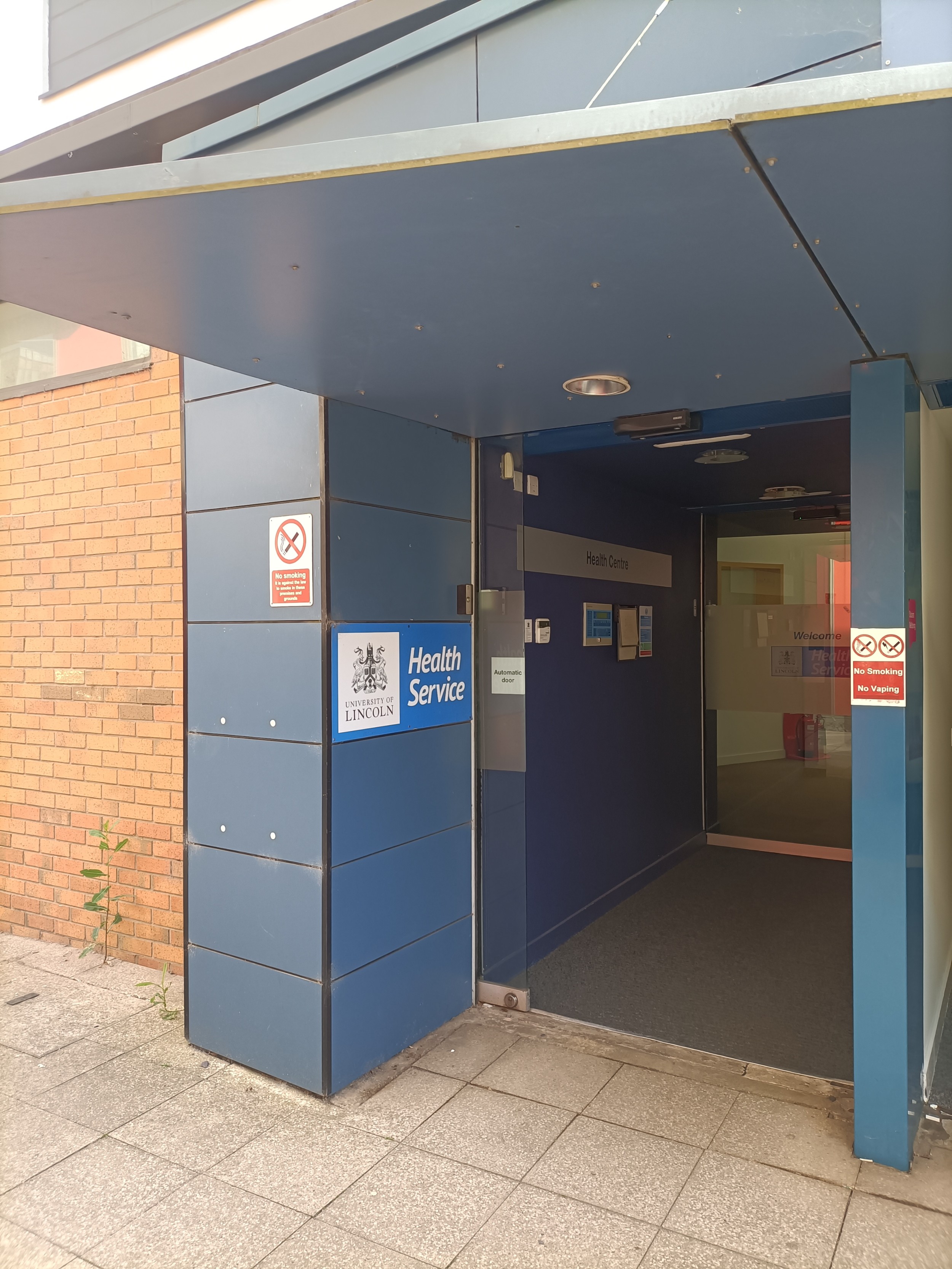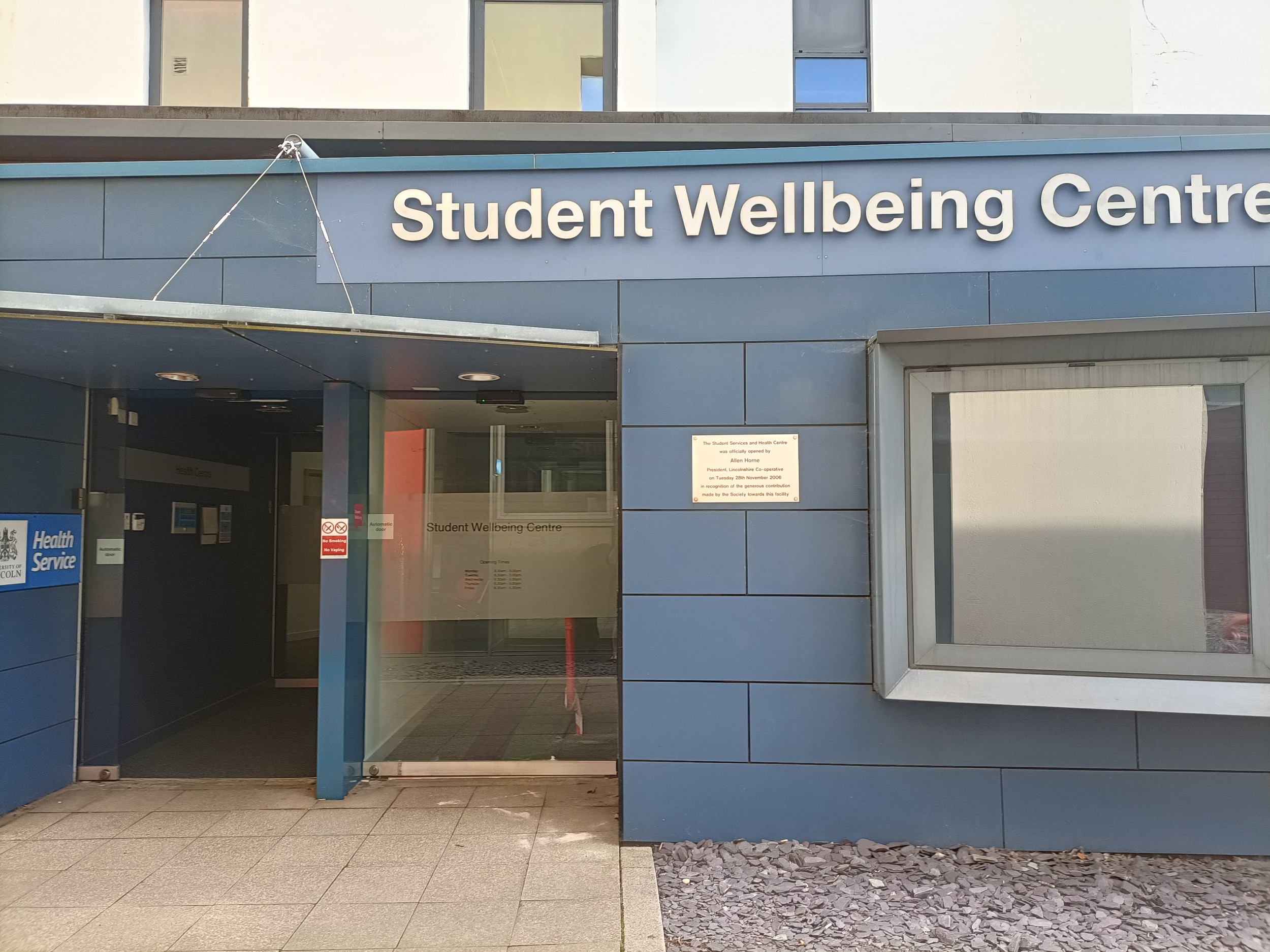 We are located on campus next to the Student Wellbeing Centre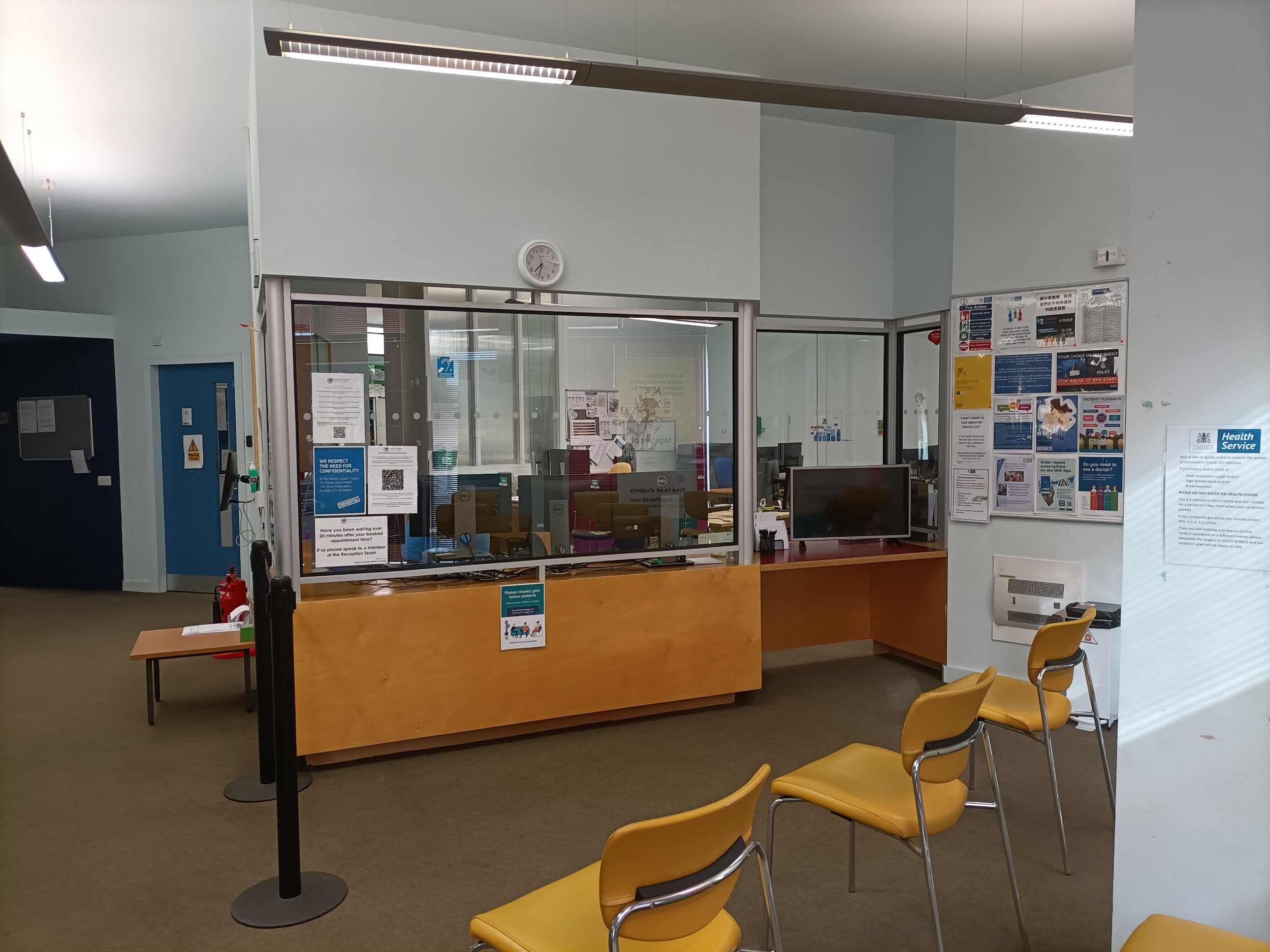 Welcome to the University of Lincoln
Health Service Medical Practice
GP registration – what to do next!
Helpful Advice……
As a new student in Lincoln, it is important that you register with a local medical practice. You have the option to be registered with the University of Lincoln Health Service Medical Practice (GP) when you first arrive in the city. That way you can receive emergency care if you need it and access health services quickly and easily while you're at University. This is especially important if you have an ongoing health condition such as emotional health problems, asthma, diabetes or epilepsy. Please be aware, for some emotional and physical health conditions the Practice may recall you for an annual review via a text message, email or letter. Again, this is important to ensure you are getting the best care for your medical condition.
The University of Lincoln Health Service are experienced in supporting students, and also in working with the University. This is important if you are ill throughout your studies. Student Wellbeing will also support you during this time.
A visit to A&E is for emergencies only, for example a severe injury/bad accident, fracture or bleeding. For most medical problems, the first port of call is your Pharmacist or GP. Outside normal working hours, ring 111 where they will provide advice, or you will be put through to the out of hours GP service.
For your information: The Practice is situated next to the Wellbeing Centre on campus. Look for the blue HEALTH SERVICE / NHS logo. Please do not hesitate to contact us on 01522 870010 if you have any questions or queries.
WE LOOK FORWARD TO SEEING YOU SOON
PLEASE HELP US TO HELP YOU GET THE BEST EXPERIENCE FROM OUR PRACTICE
Take a look at our patient leaflet here.
PLEASE HELP US TO HELP YOU GET THE BEST EXPERIENCE
FROM OUR PRACTICE
Click here for more information.
See below for details of pharmacies near University of Lincoln Health Service.
Boots
196-199 High Street
Tel: 01522 787 493
Opening Times: Monday-Saturday 8:30-6pm, Sunday 10:30-4:30pm
Tritton Road Pharmacy, Morrisons
Unit 1 Morrisons Supermarket, Centaur Road
Tel: 01522 537 145
Opening Times: Monday-Friday 9-6pm, Saturday 9-1pm, Sunday CLOSED
Lincolnshire Co-op Pharmacy, Newland
Newland Health Centre, 34 Newland, LN1 1XP
Tel: 01522 525 966
Opening Times: Monday-Friday 8:30-1pm, 2-6:30pm. Closed Saturday and Sunday.
LloydsPharmacy
Brayford Quays, Newland, LN1 1YA
Tel: 01522 532 676
Opening Times: Monday-Friday 7:30am-11pm, Saturday 8:30-11pm, Sunday 10-6pm
Rowlands
60 Portland Street, LN5 7LB
Tel: 01522 524 281
Opening Times: Monday-Friday 9-5:30pm, Saturday 9-1pm, Closed Sundays
Ongoing Health Condition Forms
It is important if you have any ongoing health condition(s) for which you are prescribed medication, that you advise us of this so we can arrange a review appointment with one of our clinicians to ensure appropriate monitoring/repeat medication are in place for you . To enable us to arrange this, please review the condition forms attached, complete the relevant form and return it to us with your registration form. Once you are registered with us, we will contact you to arrange an appointment.
| Thumbnail | Title | Filename | Date Posted | Size |
| --- | --- | --- | --- | --- |
| | BBVs | BBVs.pdf | 07/08/2023 | 0.25 MB |
| | CHD- (Coronary Heart Disease) | CHD-_Coronary_Heart_Disease.pdf | 07/08/2023 | 0.24 MB |
| | CKD- (Chronic Kidney Disease) | CKD-_Chronic_Kidney_Disease.pdf | 07/08/2023 | 0.24 MB |
| | Coeliac Disease | Coeliac_Disease.pdf | 07/08/2023 | 0.24 MB |
| | COPD | COPD.pdf | 07/08/2023 | 0.24 MB |
| | DepressionAnxiety | DepressionAnxiety.pdf | 07/08/2023 | 0.25 MB |
| | Diabetes | Diabetes.pdf | 07/08/2023 | 0.25 MB |
| | Epilepsy | Epilepsy.pdf | 07/08/2023 | 0.24 MB |
| | Heart Failure | Heart_Failure.pdf | 07/08/2023 | 0.25 MB |
| | High Cholesterol | High_Cholesterol.pdf | 07/08/2023 | 0.24 MB |
| | Hypertension | Hypertension.pdf | 07/08/2023 | 0.24 MB |
| | IBD- (Inflammatory Bowel Disease) | IBD-_Inflammatory_Bowel_Disease.pdf | 07/08/2023 | 0.24 MB |
| | MentalHealth | MentalHealth.pdf | 07/08/2023 | 0.25 MB |
| | Multiple Sclerosis | Multiple_Sclerosis.pdf | 07/08/2023 | 0.24 MB |
| | Palliative Care | Palliative_Care.pdf | 07/08/2023 | 0.25 MB |
| | Rheumatoid Arthritis | Rheumatoid_Arthritis.pdf | 07/08/2023 | 0.25 MB |
| | Sickle Cell Disease | Sickle_Cell_Disease.pdf | 07/08/2023 | 0.24 MB |
| | StrokeTIA | StrokeTIA.pdf | 07/08/2023 | 0.25 MB |
| | Thyroid | Thyroid.pdf | 07/08/2023 | 0.24 MB |
| | Transplant Surgery | Transplant_Surgery.pdf | 07/08/2023 | 0.25 MB |