All urgent cases are seen on the day.
If your condition is non-urgent we ask for you, in the first instance, to complete an eConsult form (accessed from the home page) or to call the practice at 08:00 am. All appointments must be screened so that the receptionist can book you in with the most appropriate person. Appointments with our nurses can be booked up to 3 months in advance.
Online Booking
We currently offering eConsult for patients that have access to the internet. This will allow you to send questions and requests through to your GP of choice without needing to call in the morning. All requests made will be actioned within the next working day by the GP. You can also book evening appointments through the extended access scheme. You will be booked to be seen at a different practice provided for on our behalf.
If you have any symptoms associated with coronavirus including a new continuous cough and or a high temperature, you are advised to stay at home for 7 days. Do not book a GP appointment or attend your GP practice. If you live with other people, they should also stay at home for at least 10 days, to avoid spreading the infection outside of the home. If your symptoms are serious, or get worse, NHS 111 has an online coronavirus service that can tell you if you need further medical help and advise you what to do. Only call 111 direct if you are advised to do so by the online service or cannot go online.
For the latest COVID-19 advice please visit nhs.uk/coronavirus
Heart of Lincoln Medical Group would like to invite you to use the NHS App
The new, simple and secure way to access a range of NHS services on your smartphone or tablet.
**Please note that we are unable to provide support for the NHS App, you will need to contact them directly through the following link **
Find out more here
What the NHS App does
Use the NHS App to:
get advice about coronavirus – get information about coronavirus and find out what to do if you think you have it

order repeat prescriptions – see your available medicines, request a new repeat prescription and choose a pharmacy for your prescriptions to be sent to

book appointments – search for, book and cancel appointments at your GP surgery, and see details of your upcoming and past appointments

check your symptoms – search trusted NHS information and advice on hundreds of conditions and treatments, and get instant advice or medical help near you

view your medical record – securely access your GP medical record, to see information like your allergies and your current and past medicines

register your organ donation decision – choose to donate some or all of your organs and check your registered decision

find out how the NHS uses your data – choose if data from your health records is shared for research and planning
Other services in the NHS App
If your GP surgery or hospital offers other services in the NHS App, you may be able to:
message your GP surgery, doctor or health professional online

consult a GP or health professional through an online form and get a reply

access health services on behalf of someone you care for

view your hospital and other healthcare appointments

view useful links your doctor or health professional has shared with you
After you download the app, you will need to set up an NHS login and prove who you are. The app then securely connects to information from your GP surgery. If your device supports fingerprint detection or facial recognition, you can use it to log in to the NHS App each time, instead of using a password and security code.
Whilst we would ask that our patients utilise eConsult to book their appointments online, we understand that not everyone may be able to do so. If you do not have access to a smartphone, PC or the internet you are welcome to call the Practice on 01522 870010 where a member of our reception team will be able to assist you with your request.
Please let us know if you cannot keep an appointment so that it can be offered to someone else. Missed appointments, or unreasonable requests for urgent appointments and home visits, make it difficult for us to provide a good service to all our patients. In order to maintain a good service to our patients, if you do not attend 3 or more appointments at this surgery, without informing us that you wish to cancel your appointment, we reserve the right to cancel your registration. We would always write to you to inform you of this.
If you are more than 10 minutes late for you appointment you may be asked to re-arrange due to time constraints on clinics especially if already fully booked. If you repeatedly miss your appointments we will be in contact with you to find out why as your appointment could be used by another patient.
Our receptionists are usually the first point of contact and are here to help you. They have a lot of information to hand and in most cases will be able to help with your enquiry, ensuring you see the most appropriate clinician. Nonetheless, it is your right to request to talk only to the doctor. Anything that is discussed with the receptionists, or any other member of the team is treated in strict confidence.
You have a right to be treated courteously, and our receptionists also have a right to be treated courteously by you. If you wish to discuss something in private, just speak to the receptionist and they will facilitate this for you.
Please respect the privacy of other patients by standing well back from the reception desk until your turn.
If you need urgent medical advice during surgery hours, please phone the surgery on 01522 870010. Please be prepared to give some information to the receptionist.
For urgent medical conditions outside surgery hours call 111 the NHS non-emergency number. NHS 111 is available 24 hours a day, 365 days a year. Calls are free from landlines and mobile phones, for more information visit their website at here.
If you have difficulties communicating or hearing, you can use the NHS 111 service through a textphone by calling 18001 111. If English is not your preferred language, there is also a confidential interpreter service, which is available in many languages. Simply mention the language you wish to use when the NHS 111 operator answers your call.
Whatever the day or time, if you or someone else experiences severe chest pain, prolonged heavy bleeding or suspected broken bones, go to your nearest accident and emergency or call 999.
The surgery is particularly busy on Mondays and Fridays, especially during the winter months. If your appointment is not urgent, you could try to book a pre bookable appointment on a less busy day. These can also be booked online. Please let us know as soon as possible if you can't attend an appointment.
Newly registered patients, those aged 75 or over who have not had a consultation in the past year and adult patients under 75 who have not had a consultation in the past three years all have the right to request a health check consultation with either a doctor or nurse at the practice. Please call reception to arrange an appointment.
We are a busy practice and providing some same day appointments makes it easier for you to see a doctor quickly. Please phone the surgery at 8.00am for a same day appointment or use eConsult on the home page. Please be aware that the phones are very busy in the morning and it may take several attempts for you to get through.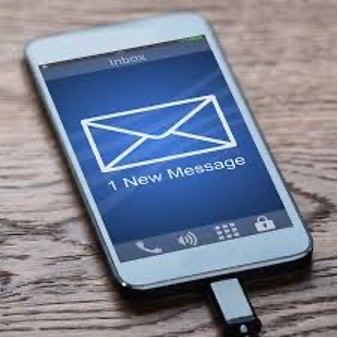 The practice will be sending relevant health care text message reminders to patients. Please ensure you have given us you mobile telephone number and consent and we will use it to send an SMS text message to remind you of your appointment.