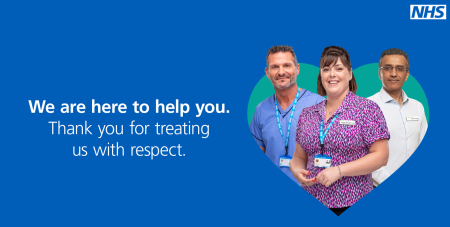 Below you'll find a brief description of the key members of staff you're likely to come across in the surgery.
Dr S Hindocha (m)MBChB MRCGP DRCOG FPA Cert Registered 1987
Dr Jane Marshall (f) MBChB MRCGP DFSRH Cert Med Ed
Dr K J Patel (m) BM, MRCGP, PG Dip Pall Med, Med Ed (Cert)
Dr A Paterson (f)MBChB(Merit), MRCGP(Dist), DRCOG, DFFP
Dr Susmita Basu (f) MBBS MRCGP MRCPCH DCH DFFP
Speciality - Family Planning
Dr Karen Burton (f) BSc (Hons), MBBS, DRCOG, DFSRH, DGM, MRCGP
Dr Valerica Ganea
Dr David Grant (m) MBBS BSc MRCGP DGM DRCOG DPD
Specialist interest - Tele Dermatology
Dr Billy Noorpuri (m)
Dr H Qureshi (f) MBChB DRCOG MRCGP
Dr Rebecca Wharram (f)
We have a variety of Healthcare Professionals in our team.
You can read more about their roles here.
Group General Manager - Nicola Langton
The Group General Manager oversees all of our Heart of Lincoln Medical Group sites and staff. They lead on group strategy and planning, while providing leadership and management to all staff, enabling the group to meet its duty of care to our patients as well as our targets of delivering well led and effective patient care.
Head of Patient Care and Clinical Services - Michelle Brader
The Head of Patient Care and Clinical Services leads our provision of high quality, safe services to patients, carers and families cared for by the Heart of Lincoln Medical Group. The Head of Patient Care and Clinical Services provides clear leadership to and management to our clinical patient care departments.
Admin manager - Vacant
The Admin Manager provides operational management to deliver consistent, high quality and safe patient centred administrative services. They manage and support the Patient Care Administrators and the Medical Secretaries.
Clinical Services Manager - Paul Palmer
Our Clinical Services Manager is a key member of the senior management team, they are jointly responsible with the Head of Nursing for the provision of safe, effective and efficient services across The Heart of Lincoln Medical Group. This includes working closely with the clinical teams to manage the day to day operational issues across the branches.
Patient Services Manager - Wendy Humphreys
The Patient Services Manager is part of the senior management team, they have responsibility for overseeing our patient services across The Heart of Lincoln Medical Group, ensuring effective delivery and excellent experience for our patients, their families and/or carers whether through personal engagement or how we manage and co-ordinate the administrative aspects of your care.
Patient administration underpins the patient journey and supports clinical teams in delivering high quality patient care. The key role of our Medical Secretaries is to provide comprehensive support to the clinical staff within Heart of Lincoln Medical Group.
Our Patient Care Advisors and Administrators are at the heart of the group. They have to juggle the ever growing demands of patients while following the instructions from doctors.
Their main role is to make sure you get the help you need by booking appointments. PCA's might advise you as to whether you require the attention of a healthcare professional, other than a GP.
Our PCA's will ask you questions when booking appointments to ensure that you are booked in to the right healthcare professional. You do not have to talk to a receptionist about any health issues if it makes you feel uncomfortable. However please take comfort knowing that all practice staff are bound by strict codes of confidentiality.
The Heart of Lincoln Medical Group has three main sites. Each of our sites has a Team Leader who is responsible for overseeing the Patient Care Advisors. Team Leaders are on hand to support with ensuring a positive patient experience and improving the effectiveness of our service.
Our Team Leader at University site is currently vacant - Wendy Humphreys is providing support to the team during this time.